Tina Donahue
Tina is an Amazon and international bestselling novelist in erotic, paranormal, contemporary and historical romance. Booklist, Publisher's Weekly, Romantic Times and numerous online sites have praised her work. Three of her erotic novels (Freeing the Beast, Come and Get Your Love, and Wicked Takeover) were Readers' Choice Award winners. Another three (Adored, Lush Velvet Nights, and Deep, Dark, Delicious) were named finalists in the EPIC competition. Sensual Stranger, her erotic contemporary romance, was chosen Book of the Year at the French review site Blue Moon reviews. The Golden Nib Award at Miz Love Loves Books was created specifically for her erotic romance Lush Velvet Nights. Two of her titles (The Yearning and Deep, Dark, Delicious) received an Award of Merit in the RWA Holt Medallion competition. Take Me Away and Adored both won second place in the NEC RWA contest (different years). Tina is featured in the Novel & Short Story Writer's Market. Before penning romances, she worked at a major Hollywood production company in Story Direction.



Fanpage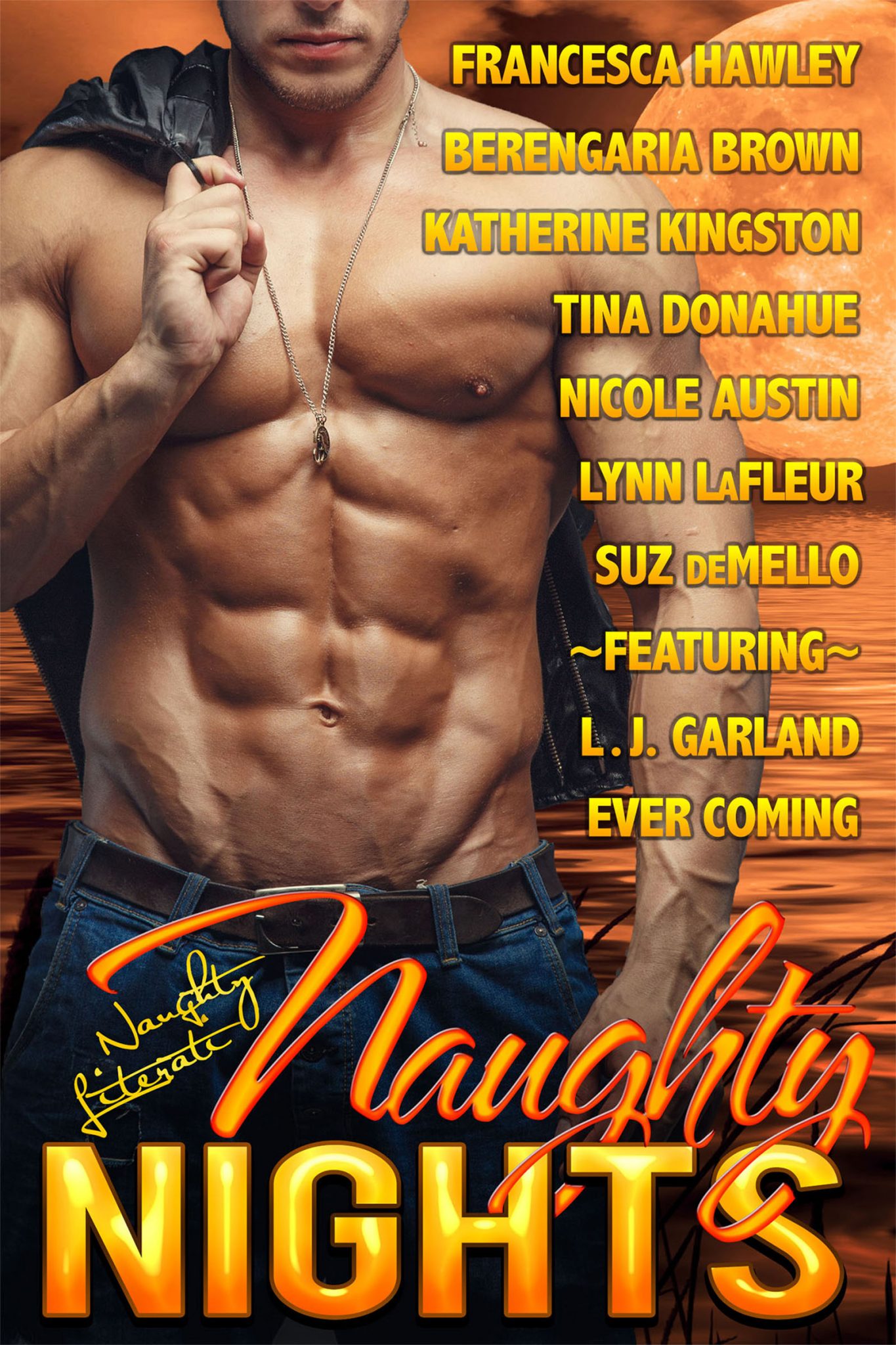 Wicked Hot
When bad boy rockers Scott and Noah unexpectedly land in Hell, they don't expect to meet Patience, their lovely admissions coordinator. What happens next is sinfully wicked and pure heaven.
*This previously published story has been revised and re-edited.*

Sinfully Hot
A hotter-than-sin reaper. A badass demon. Hell doesn't get steamier than this.
Tropic of Pleasure
The one woman they shouldn't want. Two Doms she can't resist. Bondage, submission, punishment beyond her wildest desires. Cara's wanted Hud and Ryder forever. Her dream finally comes true during a smoking-hot weekend on a private island.
*This previously published title has been revised and reedited.*
Anything You Want
At a hedonistic resort, her indecent cravings will be sated…
With the big three-o days away, Jamie's had it with dieting, exercises, and being alone. Off she goes to Wicked Desires, a decadent Caribbean resort where carnal appetites rule and billionaires Creed and Tav crave a woman exactly like her.
*This previously published title has been revised and reedited.*
My Wish Come True
Baby, it's hot inside…
For Laurel, Christmas so sucks. She's out of a job, money, and luck until her neighbor Scott plays Santa. This tall, dark, and sexy hunk delivers sweet decadence and holiday magic that makes being bad oh-so good.

Pleasure Quest
She's into virtue. He's not. On a pleasure asteroid, he'll show her what paradise really is.
The Magic That You Do
Passion. Friendship. Love. Some things a man simply can't forget… Finn has no idea what he's doing at a haunted house on Halloween, but his tour guide Caty certainly rocks his world. Irresistibly drawn to her, he indulges in wicked delight and a return to their shared destiny.
The Ride of Her Life
Maddy's so desperate for fun, she's signed up for speed dating. Ew. Before she can ditch the event, Ben, her sexy driver, arrives. After one sinfully hot kiss, they're breaking all the rules, and then some, on a sensuous spring night.
Save
Save
Save