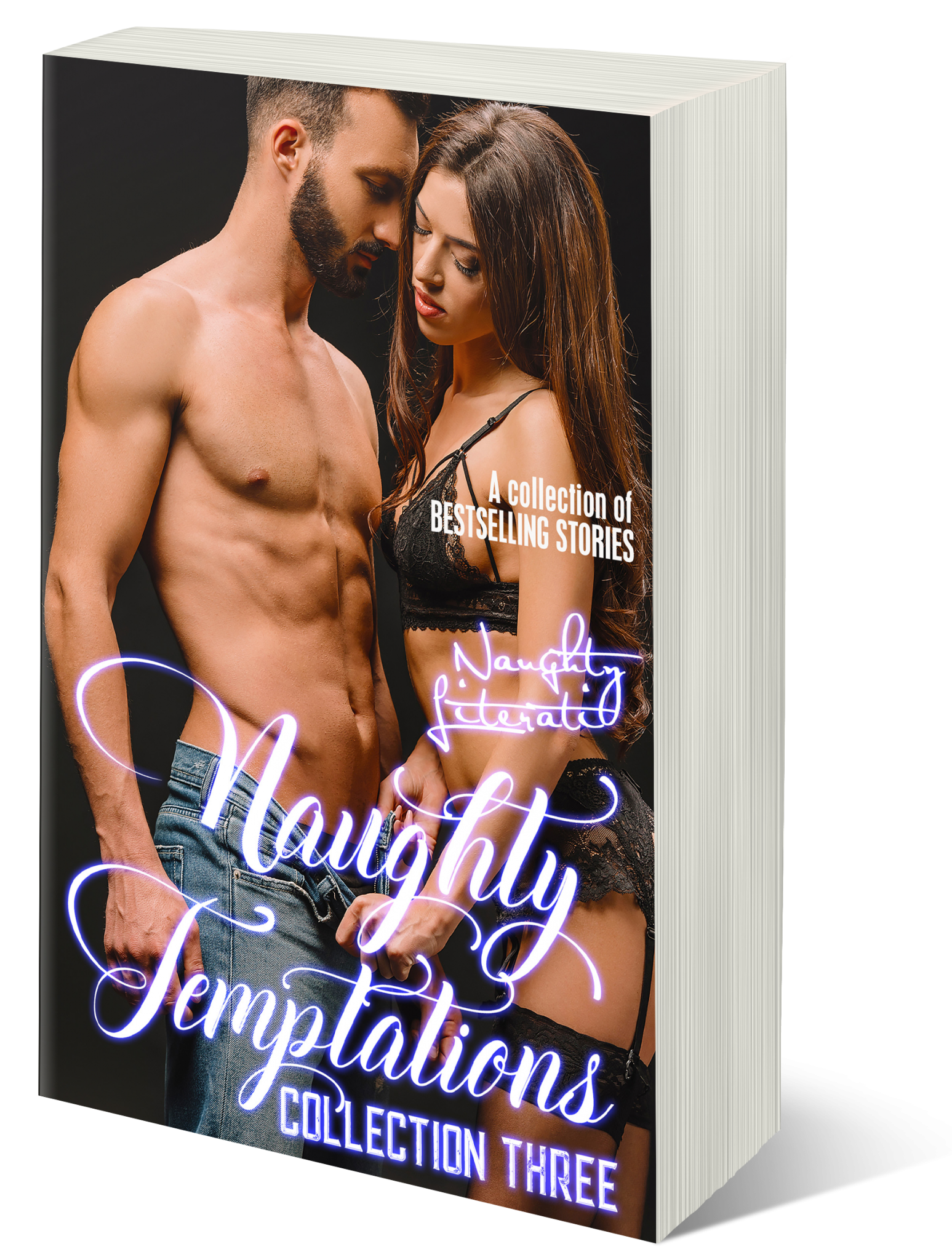 A collection of BESTSELLING PARANORMAL STORIES
Featuring NY Times, USA Today, Amazon & International bestselling authors!
Written by
the Naughty Literati™
Available in ebook & print
HOW TO BLACKMAIL A VAMPIRE
In the spring, a vampire's fancy turns to the blood lust mating hunt. A pretty, human blackmailer becomes the object of his thirst, but she's not into vampires. Yet.


MISSING PIXIE
It started with an escaped pixie and then Lauren's involvement with sexy Ryan Davidson and his daughter took a turn into the really bizarre.


MERRY CHRISTMAS, KITTEN
Sirena Petra wants one thing for Christmas—an orgasm. And sex toy expert Kenyon Fort has exactly what the lion shifter needs to find more than just her happy place.


VALENTIME
Valerie buys a South Carolina plantation and discovers a Valentine addressed to her from a previous owner who bids her to return to him in 1865.


THE PROPERTY OF TWIN DRAGONS
Twin dragons Drake and Dragun are convinced Lois is their mate. But is she stealing from the company? And why won't she talk to them?


MY VALENTINE LOVERS
All I want for Valentine's Day is to get barbed by a feline shifter and act out a few of the naughty twin fantasies getting me hot and bothered.


COASTAL GHOST
A sunny beach house isn't the usual place to find a ghost, but the one that haunts Mary's rental house has a mission and a plan.


MY KIND OF LOVER
Badass biker girl, accountant, lioness shifter—I'm all that and more. And this hybrid wolf thinks he can take me on? Bring it, you sexy beast! I've got this.


THE GHOSTS AT SUBSTATION #69
A woman fleeing her abusive partner. Her high school sweetheart who wants to rescue her. And two ghosts.


ALIEN RIGHTS
Be careful what you wish for—it just might come true. While Emily may have wished to be taken away, waking up on an alien cruiser, naked and intensely turned-on wasn't what she'd had in mind.


THE BERMUDA LOVE TRIANGLE
Castaway in the Bermuda Triangle, Trista finds herself torn between two sexy shifters. Neither will share her so she must choose between them. Decisions, decisions…


*Note: This is a collection of previously published stories.