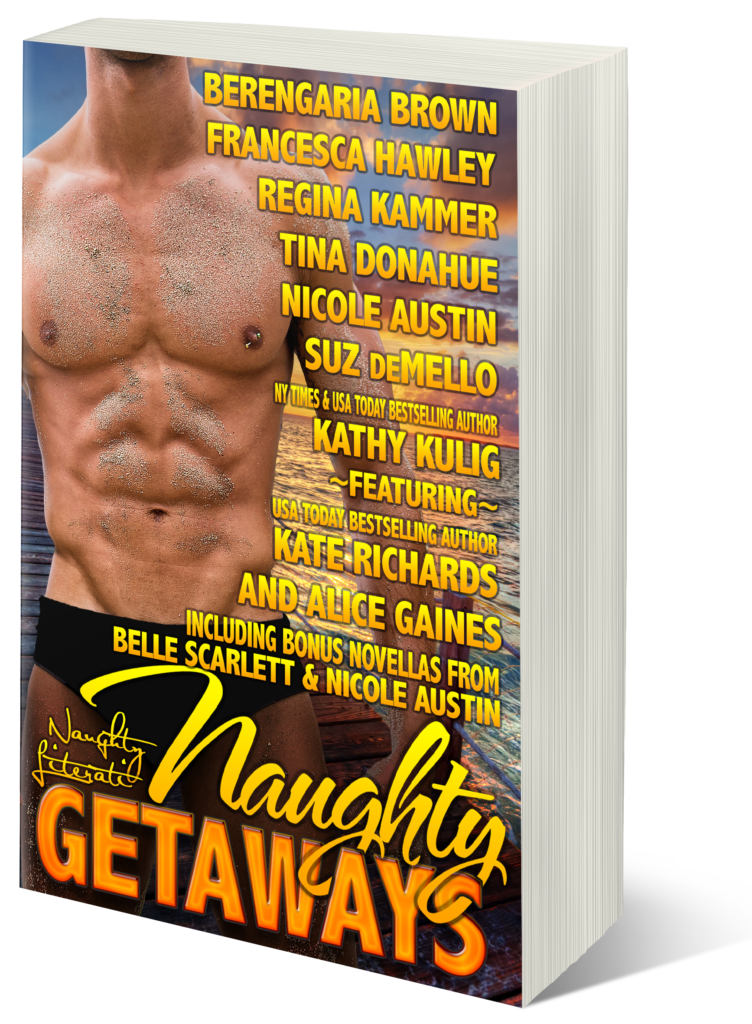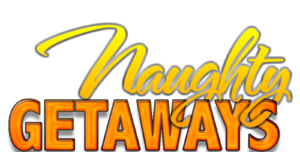 Eleven Sultry Stories
Including Contemporary, Fantasy, Historical, Magic, New Adult, Older Woman/Younger Man, Paranormal, Rubenesque, Sci-Fi, Stepbrother Romance & Threesome from bestselling authors 
Getting Naughty in Print

Terracotta Warriors ~ Berengaria Brown
Branden loves Sloan but he's bisexual and craves a woman too. Will adding Naomi to the mix be a disaster or the solution they all need?
*This is an enlarged and re-edited version of a formerly published story.*


Dirty Diana ~ Francesca Hawley
It's Amateur Night at Gunnar Thorson's strip club and Diana Rav intends to rock his world. She's lush and sensual with generous curves she's not afraid to move. Not anymore. She's learned to love her body and is out to win Gunnar back with a sexy lap dance.


An Unexpected Discovery ~ Regina Kammer
A Parthian princess searching for the lost throne of her kingdom engages the services of a palace eunuch and discovers a treasure far more precious.


Sinfully Hot ~ Tina Donahue
A hotter-than-sin reaper. A badass demon. Hell doesn't get steamier than this.


Ice Queen ~ Nicole Austin
In school, he was the bad boy this good girl couldn't have. At work, he's the boss, I'm his intern. Oh, and his dad just married my mom. It's so wrong. We shouldn't be doing this, but I love it.


Peter's Story ~ Suz deMello
Peter Fortune, Earl Darlingside, awakened beside a corpse. Accused of homicide, he must change his dissolute ways or face life in prison. Barrister Roxanne Fox, called Foxy Roxy, is charged with his defense. Will desire derail Peter's case?


NY TIMES & USA TODAY BESTSELLING AUTHOR
Tattoo Witch ~ Kathy Kulig
At a seaside resort, Sam and Anita meet a mysterious owner of a tattoo shop, a witch whose magical tattoos grant scorching, kinky sex beyond their wildest fantasies—but there's a catch. Each successive tattoo comes with a curse.


FEATURING:
USA TODAY BESTSELLING AUTHOR
Dolphin Paradise ~ Kate Richards
Dr. Karen Barrow has no intention of falling into the bed of the most notorious ladies' man at Oleander College, but a week alone with him may be her undoing. After all, who will know what they do on Dolphin Paradise before the campers arrive for the summer?


Tropical Heat ~ Alice Gaines
A proper English miss, a rake, and a tropical island. Imagine what could happen.


INCLUDING TWO BONUS NOVELLAS:
Royal Alphas: One Night With The Alpha King ~ Belle Scarlett
When Senator Anya Fortune snubs His Royal Majesty's wedding offer, Shade wonders what an Alpha King has to do to get the woman to notice him… Claim the one, hot night he's given by law to change her mind, naturally. Let the game of hearts begin. Winner take all.
*This previously published title has been revised and reedited*


Summer Lovin' ~ Nicole Austin
Cougar on the prowl, Larissa Cross is ready for a summer full of hot younger man lovin'. Rawr! Tattooed and pierced fireman JD Harmon is tempting prey but he intends to tame the wicked cougar and stake a claim on her heart.
*This previously published title has been revised and reedited*