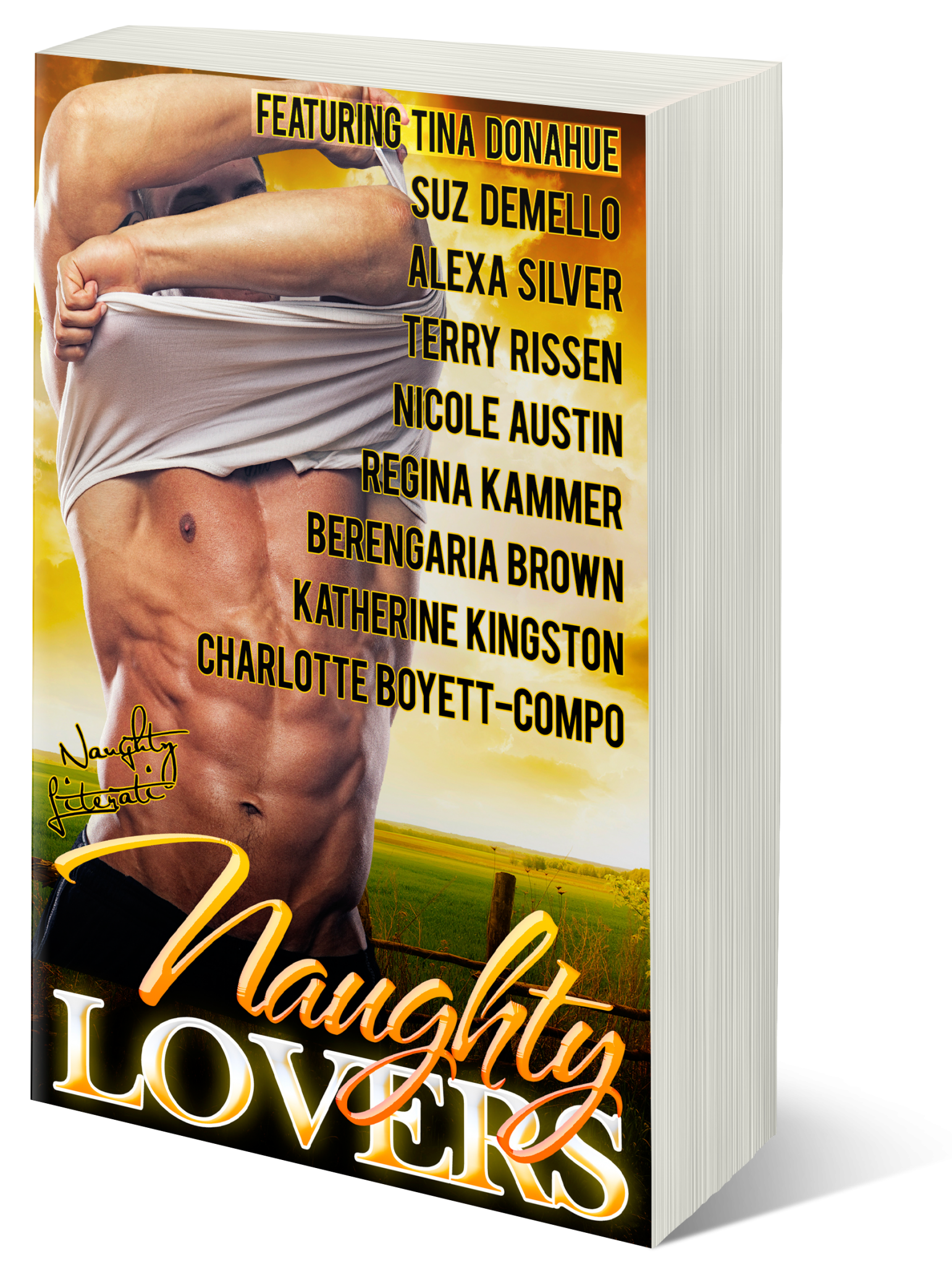 Naughty Lovers
Love Is In The Air

including BBW, BDSM, Contemporary, Fantasy,
Lesbian Romance, M/F/M, M/M, New Adult, Paranormal, Regency, Sci-Fi, Shape-shifter, Speculative Fiction, Steampunk & Stepbrother Romance from bestselling authors
Naughty Lovers In Print

For Charlotte "Charlee" Boyett-Compo. In celebration of the life of this strong, charismatic, sarcastic, creative, prolific author and dear friend who touched each of our lives in indelible ways and left us way too soon.
Featuring:
The Ride of Her Life ~ Tina Donahue
Maddy's so desperate for fun, she's signed up for speed dating. Ew. Before she can ditch the event, Ben, her sexy driver, arrives. After one sinfully hot kiss, they're breaking all the rules, and then some, on a sensuous spring night.


Love In The Air ~ Suz deMello
Jill's been curious about BDSM since reading Fifty Shades, and firefighter Zack is more than willing to scratch that itch for her.


Renaissance ~ Alexa Silver
Kira meets Sage, one of the guys from her favorite band, at a "rock workshop". Can she trust this handsome rockstar or is he after more than her talent?


Bastard's Bonus ~ Terry Rissen
There is no love lost between the Glass Spinners' Guild and the Tavern Keepers' Guild. For Ian and Zane, it means they can never be together, or risk losing everything.


Step Benefits 1: Cinderella Scandal ~ Nicole Austin
It was a onetime indulgence—a random encounter between strangers. A good girl's dirty little secret with her bad boy stepbrother. Anything else is forbidden. Or is it?


Swing Follies: Ockham Steam-Works Laboratory Chronicles 3 ~ Regina Kammer
Blimey. Delia's besotted. With Edward. But when an old flame from Edward's revolutionary past swings by and steams up the laboratory, has Delia missed her chance at love?


Sappho's Sisters ~ Berengaria Brown
Lady Eustacia Lumley, the only child of the Earl of Wentworth, must marry well and ensure the succession. Only problem is she's falling in love with another woman.


Blast From The Past ~ Katherine Kingston
Lynn's past relationship with Ryan wasn't healthy, but when she meets him again after a long separation the old flames reignite. Can they have a more mature relationship now?


The WyndRaider's Conquest ~ Charlotte Boyett-Compo
Prime Reaper Xandon Cree must pick the next test pilot to fly a super-secret war craft. Picking a female for the job is not what he had in mind.