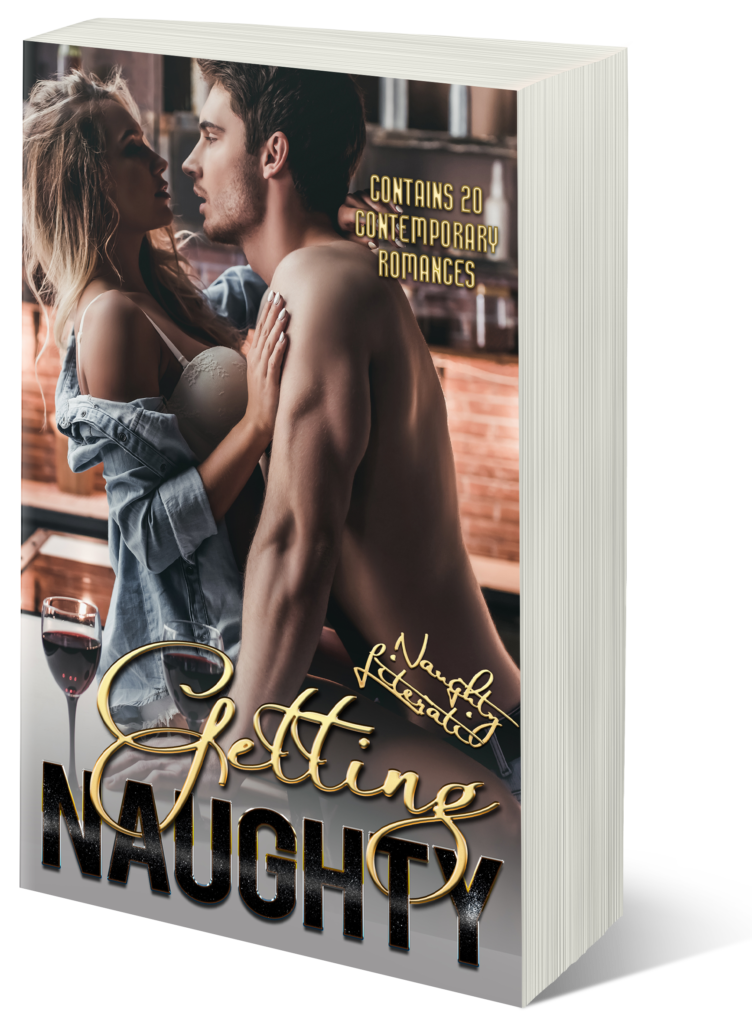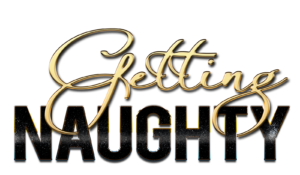 Twenty Tantalizing Tales
Contains 20 Contemporary Romance Stories
from bestselling authors writing as 
The Naughty Literati 
Getting Naughty in Print
Find out what reviewers are saying

Alice's Sheikh ~ Suz deMello
A virginal English noblewoman finds herself under the complete control of an autocratic sheikh–an unexpectedly sexy one who will do whatever he must to have her.


Step Benefits: Cinderella Scandal ~ Nicole Austin
It was a onetime indulgence—a random encounter between strangers. A good girl's dirty little secret with her bad boy stepbrother. Anything else is forbidden. Or is it?


Buying Adam ~ Marianne Stephens
Under false pretenses, Jessica wins Adam at a Charity Bachelor auction. Secret desires for each other ignite into passionate lovemaking. Will the truth divide them?


The Loch Ness Monster, Romeo, and Julio ~ Berengaria Brown
Fraser Campbell and Cameron MacDonald are sent to Glasgow on business. Cam's determined to see the Loch Ness monster. Fraser just wants Cam.


Chasing Flavorgasms ~ Francesca Hawley
When food blogger, Taylor Simmons writes a scathing review of his restaurant, John "Doc" Holliday challenges her to return so he can give her the flavorgasm she's been chasing her entire life.


My Wish Come True ~ Tina Donahue
Baby, it's hot inside…
For Laurel, Christmas so sucks. She's out of a job, money, and luck until her neighbor Scott plays Santa. This tall, dark, and sexy hunk delivers sweet decadence and holiday magic that makes being bad oh-so good.


The Lake by Moonlight ~ Katherine Kingston
Julie Forrester returns to Lake Como in Italy to evaluate some paintings for a former professor–and to re-evaluate her relationship with the man.


Naughty Balls ~ Suz deMello
Two college basketball players find themselves alone on V-Day evening.


Step Benefits: Dirty Princess ~ Nicole Austin
I'm sure there's a rule in the friend code that makes lusting after your bestie forbidden. But if giving in to this off-the-charts chemistry is wrong, I don't want to be right.


Back in Your Arms ~ Marianne Stephens
Liz blames Brian's family for the loss of her family's Inn. Seeking revenge, she contracts Brian to restore it. Will rekindled love spark between them?


Chocolate-Coated Reunion ~ Berengaria Brown
Jake refuses to talk to Matt after he was very late on Christmas Eve. Matt's determined to reconnect with Jake on Valentine's Day.


Silent Sky ~ Regina Kammer
I watched in horror as the twin towers collapsed, trying to remember if I'd told Scott I loved him before he left for New York.


Hot Buns ~ Marianne Stephens
Angela offers to pay Vinnie to use his bakery ovens until hers are delivered. For financial reasons, he agrees. Being near her threatens his determination never to forgive her betrayal. When the truth surfaces, both must share the blame. Can smoldering love between them flame into passion once again?


The Ride of Her Life ~ Tina Donahue
Maddy's so desperate for fun, she's signed up for speed dating. Ew. Before she can ditch the event, Ben, her sexy driver, arrives. After one sinfully hot kiss, they're breaking all the rules, and then some, on a sensuous spring night.


Fireworks At The Lake ~ Berengaria Brown
Andrew didn't want to spend the Fourth of July long weekend with the people from the office so he goes to Lake Superior instead. There he sees Luke, a blond Viking who arouses every craving for love and lust inside him. But can he overcome his low self-esteem from when Rory rejected his love and open his heart to another man?


Step Benefits: Royal Brat ~ Nicole Austin
Loving two men, my stepbrothers, got me exiled to a foreign country. Without them I'm lost and alone, cast adrift on turbulent seas without a compass or rudder. In order to finally be together we'll have to navigate a course through the landmine infested waters of my traumatic past.


Saving Sophia ~ Suz deMello
"It doesn't matter" is cynical Sophie Fortune's motto. Then her best friend is killed and Sophie herself is attacked. Can Detective Inspector Nick Wendell keep her safe and heal her heart?


Window Display ~ Regina Kammer
The apartment in Zurich was supposed to be the perfect disruption-free place to finish my dissertation. Trouble is, my room came with a very distracting view.


Dear Santa…I Want A MAN For Christmas ~ Marianne Stephens
Frustrated with untrustworthy men, Melissa orders a man doll. When delivery guy, Nick, shows up, she has second thoughts about how to satisfy her needs.


Fist Me ~ Berengaria Brown
Maeve nearly fell off her barstool when sexy Taryn asked her to fist her. But is it the right thing to do?


*These titles have been previously published in earlier Naughty Literati boxed-sets.*