Writing and publishing has opened a whole new world for Lynne Connolly. She has met people who know that the voices in her head are real and even have their own voices. She travels to the US every year, sees places and meets people she's come to love.
Always follow your dream.
Lynne lives in the UK, but her lifelong fascination and love for the States has led to her setting many stories there. She also loves art, reading, and her hobby of creating miniature worlds in her dolls' houses. She was born in Leicester, in a house made out of three houses knocked together, and so haunted she got used to telling the ghosts to shut up.
At university she learned what "sublime" meant when she met Michelangelo and Dickens, and learned the value of speaking with another person through art. Since she paints at the level of a five-year old, writing was what she chose to do. Her success has astonished and delighted her. She's won a number of awards and she is an Amazon best seller.
She can't see herself stopping telling stories anytime soon.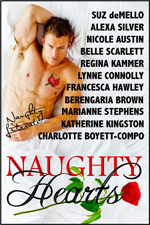 Two Into One Goes Great
A booker at a top model agency learns she's anything but ordinary when two sexy photographers point their lenses—and more—at her.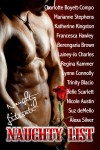 The Christmas Leopard
Two gorgeous Italian hunks save art restorer Sandi when she accidentally summons an ancient evil from a mosaic. Their methods are unconventional—and scorching hot!