Congratulations …
You have now entered the naughty zone! We're thrilled you've dropped by. Stay for a while, take a look around and have a naughty good time.
The Naughty Literati are a group of authors who've come together to showcase their epic talents in stories filled with powerful eroticism and satisfying romance. Our tales range from heartwarming and sweet to scorching hot erotic; medieval to futuristic; humans to aliens and shape-shifters; vanilla committed couples to kinky ménage fun. Keep an eye out for more of our steamy boxed-sets coming soon.
Thank you for joining us on this naughty journey. You can find out more about each of the Naughty Literati by clicking the individual names under the Naughty Authors drop down menu.
Happy reading,
Alexa, Belle, Berengaria, Francesca, Katherine, Kathy, Marianne, Nicole, Regina, Suz, Terry  and   Tina
Available Now …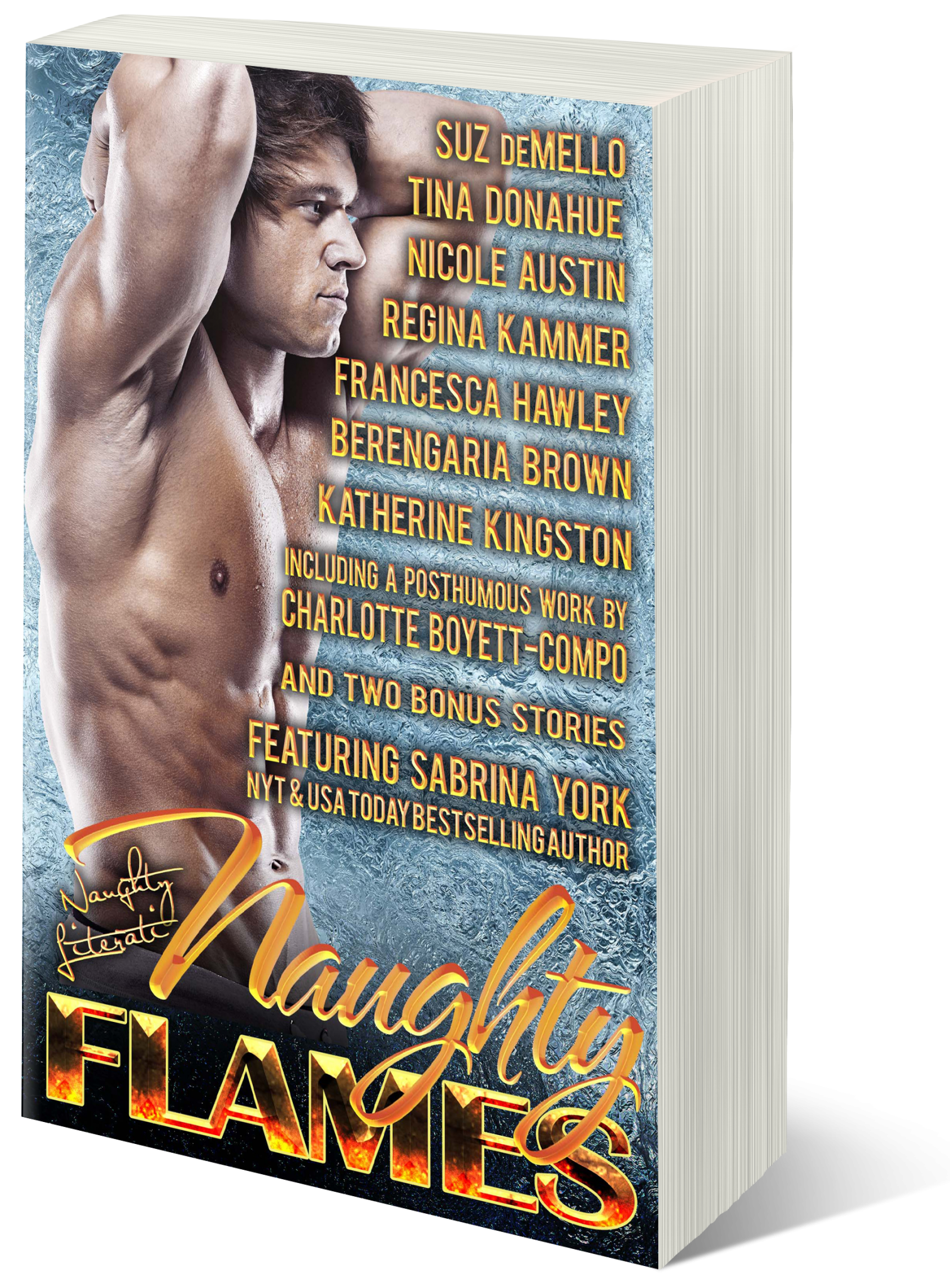 Naughty Flames: Eleven Fiery Romances

Get Naughty Flames in Print

Including Contemporary, Fantasy, Historical, M/F/M, M/M, M/M/F, New Adult, Paranormal, Romantic Comedy, Romantic Suspense, Rubenesque, Shape-shifter, Stepbrother Romance & Threesome from bestselling authors.
Featuring NY Times & USA Today bestselling author Sabrina York.
Contains the final posthumous work of Charlotte Boyett-Compo.
*Click cover for more information about Naughty Flames*
Naughty Literati Video …
Save
Save
Save
Save
Save
Save
Save
Save