Congratulations …
You have now entered the naughty zone! We're thrilled you've dropped by. Stay for a while, take a look around and have a naughty good time.
The Naughty Literati are a group of authors who've come together to showcase their epic talents in stories filled with powerful eroticism and satisfying romance. Our tales range from steamy to scorching hot erotic romance; medieval to futuristic; humans to aliens and shape-shifters; vanilla committed couples to kinky ménage fun. Keep an eye out for more of our steamy boxed-sets coming soon.
Thank you for joining us on this naughty journey. You can find out more about each of the Naughty Literati by clicking the individual names under the Naughty Authors drop down menu.
Happy reading,
Belle, Berengaria, Francesca, Katherine, Kathy, Lynn, Marianne, Nicole, Regina, Suz & Tina
Coming Soon…

Naughty Phantasia
Eighteen Fabulous Fantasies

Available October 17th
Contains 18 Sci-Fi, Fantasy & Steampunk Stories from bestselling authors writing as The Naughty Literati 
Out With The Old …
The Naughty Literati have been busy revamping and Naughty Novellas was first on our list. Our biggest boxed-set to date has both a new title and new look to better represent the sexy novellas contained on the inside, and we are loving it!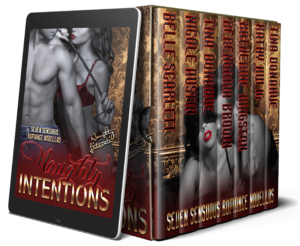 Naughty Intentions
Seven Sensuous Romance Novellas
*previously titled Naughty Novellas*
Including BDSM, Contemporary, Fairytale, Fantasy, Historical, Paranormal, Shapeshifter, and Threesome from bestselling authors
Available Now …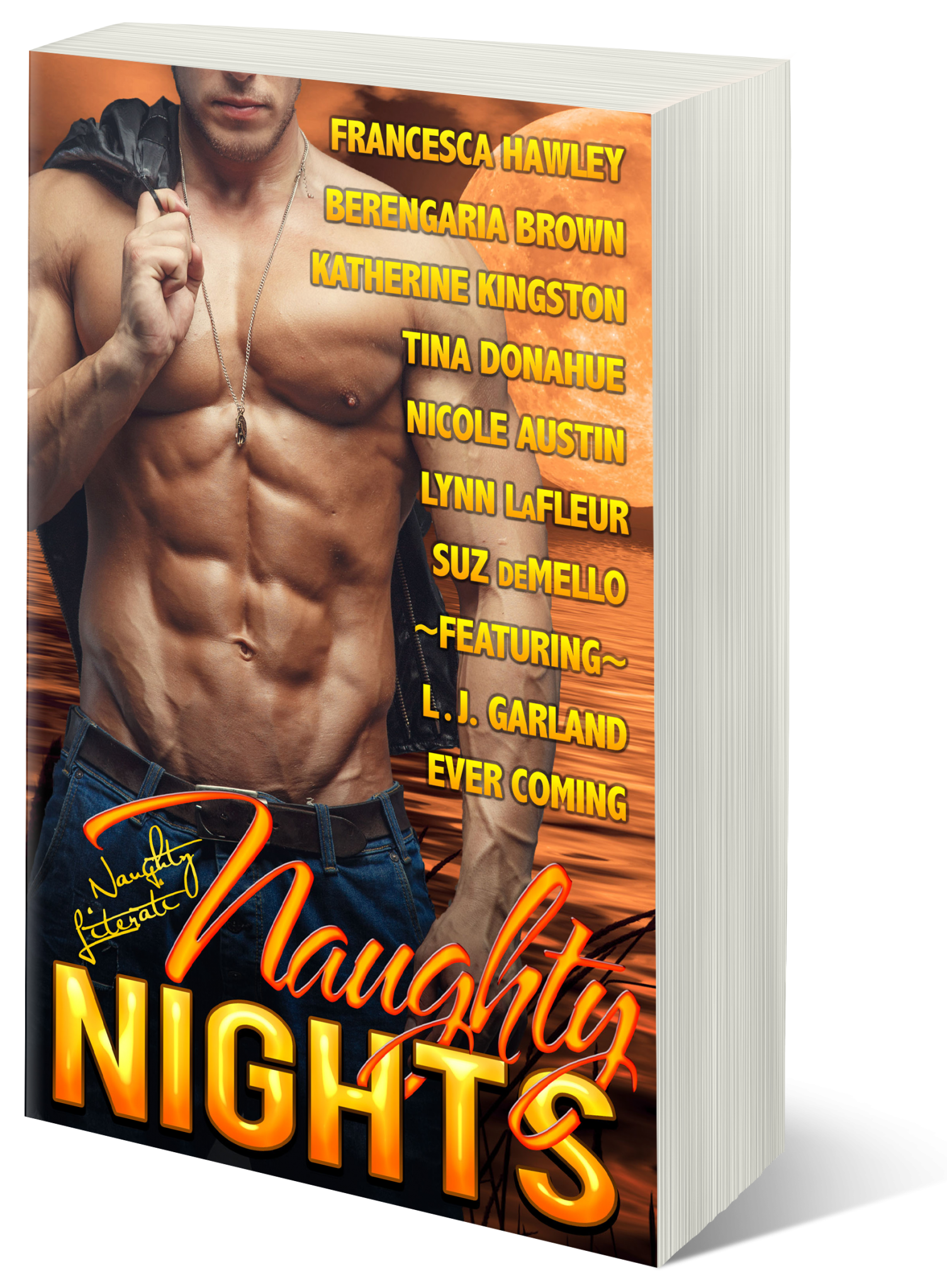 Naughty Nights: Nine Luscious Love Stories

Including Contemporary, Fantasy, Historical, M/M, F/M/F, Paranormal, Rubenesque, Stepbrother Romance, Threesome, Vampire & Werewolf from bestselling authors.
*Click cover for more information about Naughty Nights*